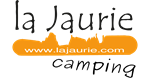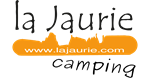 Loading in progress…

Payment secured by




La Jaurie
camping la Jaurie, Camping
Presentation
If you like your camping accompanied by the sound of cowbells and an eco-conscience ethos, then point your motor to the French South West and seek out the eight and half charming acres of La Jaurie.

This small farm campsite is run by Marcel and Madelinde whose passion and enthusiasm for the land inspires a camping experience focussed around nature and good home-grown grub. Set on a hill overlooking enchanting woodlands and alongside a small meandering river, La Jaurie boasts a lovely collection of old buildings and barns and a camping field, bordered by beehives and an orchard of walnut tress. Chickens roam freely, as does Woef the dog, not to mention Pockie and Rhino, the resident cats. There's even a friendly donkey to meet, so be sure to save a carrot or two.

La Jaurie's scattering of camping pitches come with plenty of space. Take your pick from spots by the vegetable patch, the orchard or down by the stream – the waterside pitches are perfect for campfires. While this is fancy-free camping, there are still all the facilities you'll need for a comfortable stay, plus some bonus extras including a solar-powered cooker and a salt-water swimming pool. Keep in mind that sunscreen is not allowed in the pool and shampoos and soaps must be biodegradable.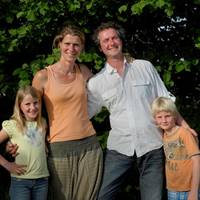 Camping LA JAURIE

Your Comfort, Our Services
Bungalow rental
Car park
Chalet rental
Deposit of domestic waste
Food shops
Fresh bread for sale
Game room
Internet access
Organized activities
Pets allowed
Pool
Washing machine
Wifi
Special Offers
Until
31 dec 21
gite par 4 semaines
Loading in progress…